5G networks! Everyone is talking about them, so much that they have made their entrance into world politics. But, let's focus on what they are first. 5G networks are opening a new era of telecommunications and connectivity, with incredible speed, extremely low latency, and unmatched data throughput. They are going to be key for the next generation of cellphones, IoT devices, and other advanced technologies.
So, where is 5G now? We are releasing an extended white paper on the topic this month! And before you read our 22-page long document, below are interesting highlights of the worldwide news on 5g networks.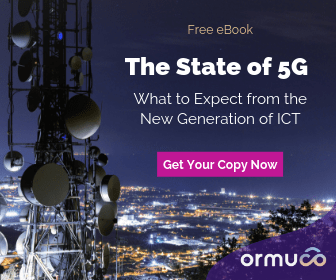 5G Networks Deployment Schedule 
According to Rysavy Research, we're now in the initial deployment stage of 3GPP Release 15, which defines 5G standards – and this stage will continue throughout 2020, and could continue into 2021 and beyond.
After this, it's expected that 5G providers will begin adapting their 5G networks to 3GPP Release 16, which defines higher performance standards and enhanced connectivity for mobile networks.
For now, 5G deployments have already started around the world!
Recent 5G Networks Rollout Announcements and Deployments
5G Network Speed – How Fast Is 5G, Really?
 Can 5G networks be aster than 4G and 4G LTE-Advanced networks? The answer is "YES." 5G will enable extraordinarily high levels of data throughput. Here are a few tests that show just how fast 5G is going to be.
A test by Huawei of a 5G network achieved a speed of 1 Gbps, which is just as fast as fiber networks from leading telecom companies.
Maxis, the second-largest mobile telecom operator in Malaysia, deployed a 5G network testing unit which reached maximum speeds of nearly 3Gbps, tripling the speed of the Huawei network.
Qualcomm released results from a large batch of simulated tests.  The results indicate mobile phone users can expect speeds of 3Gbps and latency of less than 2 ms. While these are virtualized tests, they do conform to expectations of real-world 5G network architecture.
In contrast with these speeds, the highest speed reached by most 4G LTE networks usually approaches 100 Mbps at the upper limit, and typically hover below 50 Mbps.
In other words, at the low end, we can expect 5G networks to be somewhere between 10-20x as fast as 4G LTE . They could be up to 60x faster. 4G latency also hovers around 70 ms, which is much slower, versus 5G.
News and Highlights about 5G Networks from the MWC 2019 Conference
The 2019 Mobile World Conference (MWC) took place in Barcelona in late February. This year's conference offered consumers and industry experts alike the perfect opportunity to get a hint of 5G technology. Here are important announcements:
All in all, dozens of 5G-enabled phones were announced, previewed, or hinted at – by almost every major smartphone manufacturer.
Who Is Releasing 5G Phones This Year?
This is the year of 5G when it comes to phone development. At the Consumer Electronics Expo (CES) and at MWC 2019, dozens of manufacturers announced their intentions to develop 5G-ready phones. While these phones will undoubtedly carry a high price tag, they will allow users to start benefiting from 5G networks.
Since the MWC2019 took place, Samsung started offering its Galaxy 10 5G in South Korea, as part of the nationwide 5G network launch. The 5G service is optional so customers can still purchase the same model of the phone with no 5G support.
OnePlus announced that their next phone will support 5G. In addition, Motorola has stated that the next-generation Moto Z3 will support 5G, due to its swappable, modular design allowing for a 5G-compatible chip to be installed.
The Huawei Mate X, which recently made headlines as one of the first-ever foldable smartphones available to the market, will also support 5G.
LG is also entering the market with the LG V50 5G.
Interestingly, Apple is waiting until 2020 to launch iPhones that support 5G. The reason could be the company wants take advantage of lower component prices, widespread adoption, and a higher-quality network. It turns out, we are aware of Apple's troubles with their partners. The company intended to use Intel chips, but now Intel has abandoned 5G chips developments, after failing to deliver. A long legal battle between Apple and Qualcomm over royalty payments was finally settled in late April 2019. Qualcomm will be delivering 5G chips to Apple finally.
Did You Know Ormuco Is Ready for 5G Networks?
At Ormuco, we have been working over the last 3 years to deliver an edge computing solution that is ready for 5G networks. Our Edge PaaS and Decentralization offering covers critical decentralization needs. We deliver mobility (roaming users), on-demand, automated service provisioning, and intelligent billing at the edge.
Learn more on our product page!